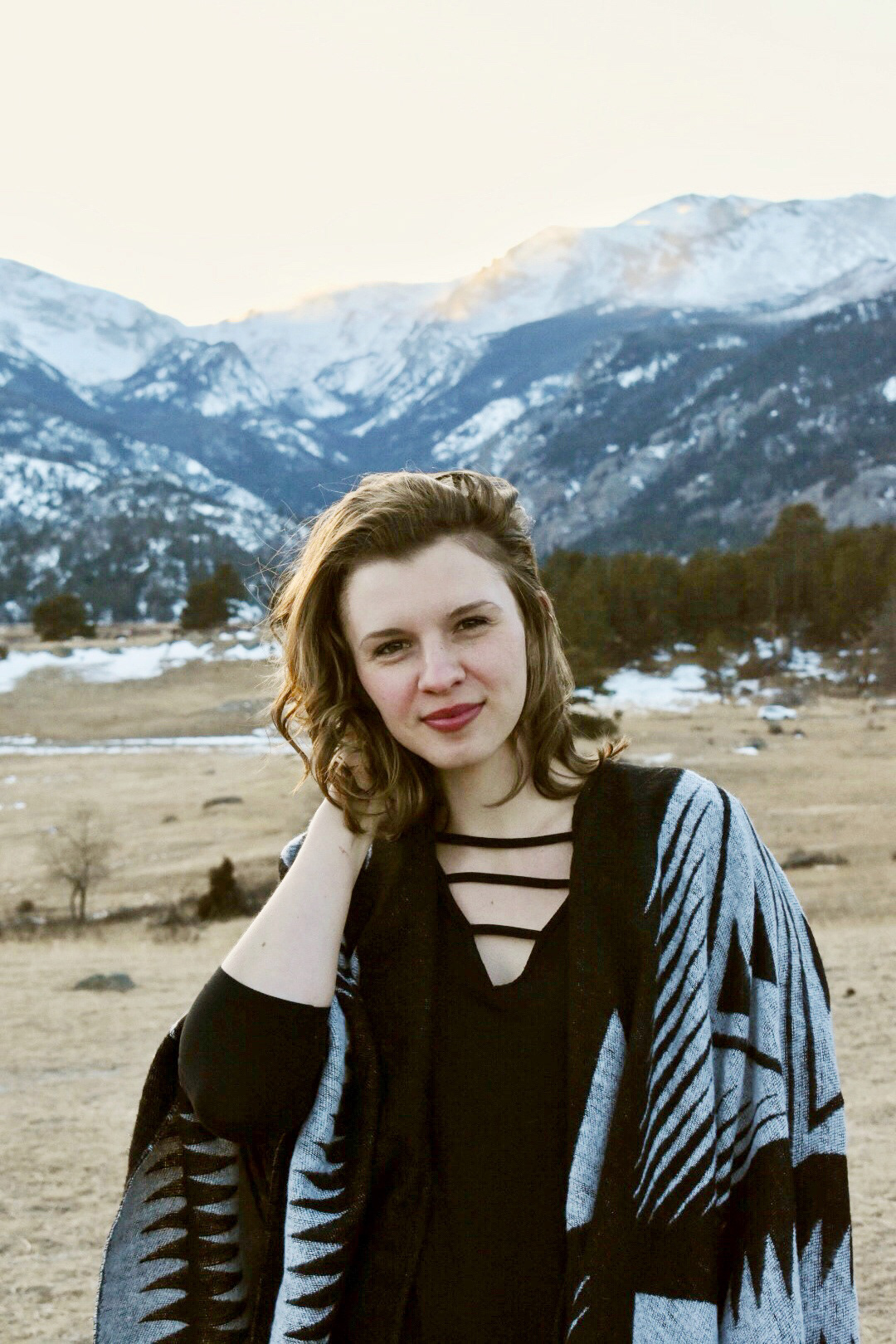 Thanks for stopping by!  My name is Grace and I am an artist / illustrator living in Colorado Springs, Colorado.  I specialize in creating whimsical, playful art.  I create prints from my original designs and new work is added seasonally.  I also take commissions and custom work - anything you can dream up, I would be happy to create it for you.   
For me it was always going to be about art - creating.  There was never any other path for me.  
The most distinctive memories from my childhood are of days spent creating.  As kid I was always making something - a craft project with my mom and sisters, inspirational quote art for my bedroom, holiday cards for my grandparents, or a mud pie decorated with leaves, pinecones, and flowers! I  remember that I was SO creative and imaginative - if I wasn't creating, then I was definitely daydreaming.  I could spend a whole day in my own head - lost in a blissful world.  I went on to study Visual / Fine Art in college, without a doubt in my mind that this was for me.  As I got older and the realities of life set in more, I lost a lot of my creativity and imagination - I'm learning again to come home to my creative inner child.

The summer that I was pregnant with my son, I had several people interested in buying prints of my fine art.  I  started my Etsy shop as an easy way to make those few sales, but once I did I realized how much I loved it and the potential it held.  I saw that I could really make something out of Etsy and from selling prints of my work.  So, that summer as I grew my baby in my belly, I also grew my business.  That was really where I shifted from a more traditional style of fine art to a more playful + whimsical style of illustration.  I realized that I didn't need to make "fine" art to be an artist and I could just make whatever the heck I wanted and still touch people with my work.  
Now, I love making art that promotes wonder, and imagination, mindfulness and connection, and really just Love.  
Follow my day-to-day life on Instagram: @glrouse_art